OnColor™ PProTint™ Colorants for Clarified PP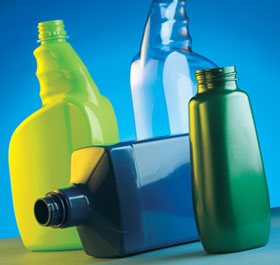 OnColor™ PProTint™ Colorants
Outstanding transparency for clarified PP
OnColor™ PProTint™ concentrates provide outstanding transparent color for clarified polypropylene applications. These dye-free colorants often have better light stability in comparison to competitive products, and do not bleed, crock or migrate.
Highlights
Avient can formulate OnColor PProTint in virtually any hue, in addition to 18 standard shades which include:
Lemon
Shamrock
Tropical punch
Raspberry
Licorice
Ocean blue
Royal blue
Root beer
Tangerine
 
OnColor PProTint Colorants are supplied in a pelletized, non-dusting concentrate and formulated with a polypropylene-compatible carrier system that will minimize clarity reduction over multiple heat histories.
Transparent in clarified polypropylene
Compatible with letdown resin
Processes well in thermoplastic applications; commonly used in injection molding
FDA versions available
| NAME | CATEGORY | DESCRIPTION | |
| --- | --- | --- | --- |
| Color and Additives Solutions Overview | Product/Service Overview | Colorant and additives overview and capabilities | View |