Super Black Textile Colorants – embracing dark beauty in PA and PET fiber applications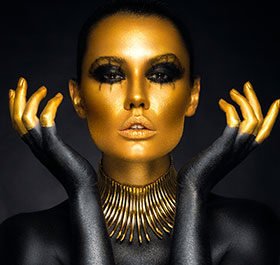 Avient's super black series of textile colorants is powered by a specialized technology that makes a spectrum of black colors appear deeper and more intense. Offering outstanding performance of darkness, spinning and color fastness, it is particularly suitable for small denier fiber and microfiber. The unique super black colorants meet the high-quality and future-oriented coloring needs in high-performance applications.
Key Features
-Good spinning performance
- Environment friendly
- Process efficiency
- Color evenness, color range
- True darkness of black
- Superior and fast color
- PET or PA resin base
Highlights
Manipulating the color
Avient has created a stronger bluish-black formula across different color fastness levels. New super black colors feature a 30 to 60 percent lower addition rate compared with conventional black masterbatch. In addition, a specialized technology helps to improve the strength of black and bluish shades.
Specialty pigments
Black is the most common pigment used in the manufacturing of black concentrates. Carbon black pigments have a range of particle sizes. The particle size determines the degree of jetness, a measure of black color intensity. Super blacks are made of special pigments with tailored particle sizes.
Applications
The super black series for PA and PET fibers offers the best darkness in the masterbatch market. Super black colorants can also meet the automotive interior requirements, even for microfibers.
Sustainability
Compared to traditional dye, dope/solution dye adopts a clean and water-free process for synthetic fiber coloration that doesn't cause any pollutants at all. Super black colorants have been specifically developed with strong emphasis on sustainability aspects.
Pack Life
Proper handling is essential to maintain good quality. The pack life of Avient's super black colorants can be more than 3 weeks.